Event Details
Breast Cancer Support Group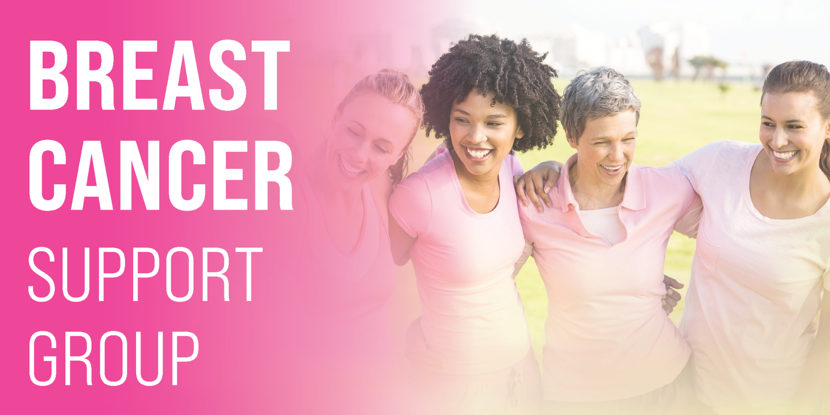 About This Event
Details:
Patients and their families are cordially invited to attend ARMC's free Breast Cancer Support Group. ARMC's staff member and breast cancer survivor will be on hand each meeting to speak about helpful topics related to breast cancer.
Classes are offered every third Thursday in the Aspen Conference Room on the second floor of the Medical Office Building (MOB) from 2 p.m. – 3 p.m.
For more information, please contact Lori Nuno at 909-580-1925 or e-mail: nunol@armc.sbcounty.gov.
2022 Breast Cancer Support Group Schedule
December 15, 2022
2023 Breast Cancer Support Group Schedule
January 19, 2023
February 16, 2023
March 16, 2023
April 20, 2023
May 18, 2023
June 15, 2023
July 20, 2023
August 17, 2023
September 21, 2023
October 19, 2023
November 16, 2023
December 21, 2023
__________________________________________________________________________________________________
GRUPO DE APOYO PARA EL CÁNCER DE MAMA
Los pacientes y sus familias están cordialmente invitados a asistir al grupo de apoyo gratuito para el cáncer de mama de ARMC. El personal de ARMC y un sobreviviente de cáncer de mama estarán presentes en cada reunión para hablar sobre temas útiles relacionados con el cáncer de mama.
Las clases se ofrecen cada tercer jueves en la sala de conferencias Aspen en el segundo piso del edificio de Oficinas Médicas (MOB) de 2 p.m. a 3 p.m.
Para obtener más información, comuníquese con Lori Nuno al 909-580-1925 o al correo electrónico: nunol@armc.sbcounty.gov
CRONOGRAMA DEL GRUPO DE APOYO PARA EL CÁNCER DE MAMA 2023
19 DE ENERO
16 DE FEBRERO
16 DE MARZO
20 DE ABRIL
18 DE MAYO
15 DE JUNIO
20 DE JULIO
17 DE AGOSTO
21 DE SEPTIEMBRE
19 DE OCTUBRE
16 DE NOVIEMBRE
21 DE DICIEMBRE
Registration
Price:

Free
Registration Instructions: