Arrowhead Regional Medical Center Among Nation's 'Best Maternity Care Hospitals' in Newsweek Magazine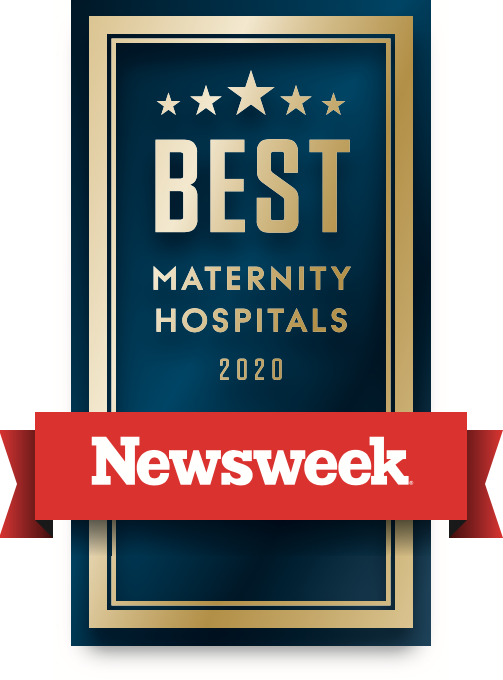 Arrowhead Regional Medical Center (ARMC) was recently named one of the nation's 'Best Maternity Care Hospitals' in a national ranking of hospitals compiled by Newsweek Magazine. Newsweek compiled the list in collaboration with Leapfrog Group, a national nonprofit organization that drives a movement for advancements in quality and safety of U.S. health care. Featured in the July 24 issue, the magazine is now available on newsstands and online.
"The Obstetrics team at ARMC continually strives to further enhance perinatal care for mothers and their newborns, and we are proud to receive this designation as a hospital, and commend the OB team for their commitment to the health care profession and for providing safe and compassionate care every day," said Hospital Director, William Gilbert.
ARMC also holds an Honor Roll status, designated by the California Health and Human Services Agency, and Cal Hospital Compare, for its high performance in maternity care and patient safety. The Obstetrics Department also participates in the Maternal Data Center project through the California Maternal Quality Care Collaborative, and has achieved a reduction in C-section births and now notably falls in the top fifth percentile for all cesarean deliveries in first-time mothers, when compared to hospitals with a similar delivery volume.
Every year approximately 500,000 babies are born in California, and childbirth is the number one reason for hospitalization in the U.S. and California. ARMC delivers just over 2,500 babies annually.
About Arrowhead Regional Medical Center
Arrowhead Regional Medical Center is a 456-bed university-affiliated teaching hospital licensed by the State of California Department of Public Health, operated by the San Bernardino County, and governed by the Board of Supervisors. It is ARMC's mission, in an environment of learning and innovation, to serve our diverse community with high-quality compassionate care. The hospital, located on a 70-acre campus in Colton, California, operates the Edward G. Hirschman burn center, a level II trauma center, primary stroke center, a behavioral health center, and five family health centers. ARMC also provides more than 40 outpatient specialty care services. ARMC is helping to achieve the Countywide Vision by addressing the community's wellness and educational needs. ARMC is the primary teaching hospital for the California University of Science and Medicine (CUSM). The University welcomed its first class of students in 2018. The School of Medicine is an allopathic (M.D.) school, and is the first new, privately funded, not-for-profit medical school to earn accreditation from the Liaison Committee on Medical Education (LCME) since 1949. For more information on CUSM, visit
https://www.cusm.org/
. For more information about ARMC, visit
www.arrowheadregional.org
. Follow ARMC on Twitter at @ArrowheadRMC for important announcements and updates, and on Facebook at
www.facebook.com/arrowheadregional
.